House Blend
by
Stumptown
US based roaster located in Portland, Oregon.
Read more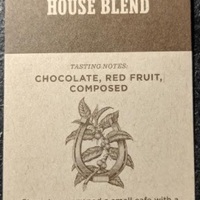 Roast Details
---
Blend:
Three Country Blend
Tasting Notes:
Dried fruit, Roasted hazelnut, Milk chocolate
---
House Blend Reviews
No one has added a review of House Blend yet, why not be the first?
Add Your Review
We currently have 5 other roasts from Stumptown listed on the site.