Morty and Bob's
Updated - 12 February 2018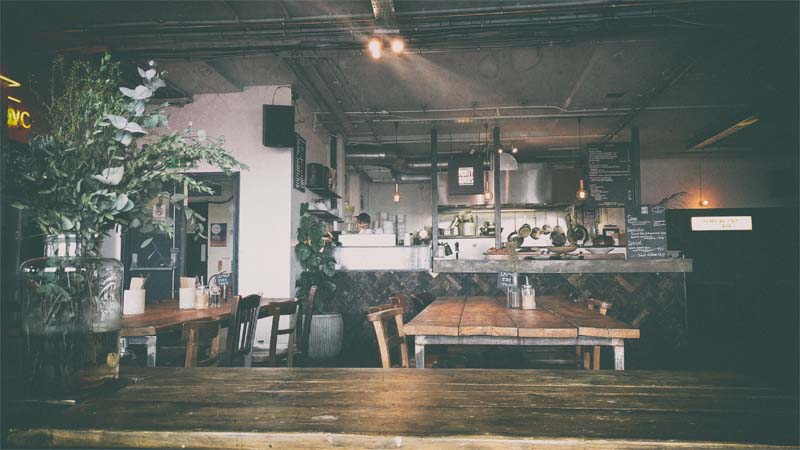 Relatively hidden second floor cafe with outside terrace located in Netil House in the heart of London Fields.
I had heard that there was a bar secluded inside Netil House but I didn't realise that there was also a cafe. Turns out it's the exact same place. Morty & Bob's is the coffee shop and closes at 5pm, from which point NT's takes over the space and the place becomes a bar. This does explain the two different bars in the same room. Inside the space is really open and relaxing.
Laptop Free Tables
There's a mix of different tables from high stools, to low leather chairs to large dinning style tables. Worth noting that some of the tables are specifically not for laptops. Being of a good size, it's easy for Morty & Bob's to have this rule in place as there's plenty of other tables and chairs to sit with a laptop if that's what you desire.
Plant Life
Something that immediately strikes you is the amount of plants in the place, and with some large windows it does give the feeling of being in a glass house. Nothing wrong with that.
Sun Terrace
There's also a terrace attached to the venue which they describe as being sun drenched, but it was more simply drenched on my visit, although it does have awnings over the tables to keep the desperate smokers dry. It also looks right over the Overground trainline, so if you like to spot trains, this is your Valhala.
Overall I found this a really relaxing spot with lots of space. The long blacks were very short otherwise I could have stayed here for some time.
- Price of a Long Black - £2.40
- Allpress
- Netil House, 1 Westgate St. London Fields. E8 3RL
- 020 3095 9420
- http://www.mortyandbobs.com/locations/cafe/
Morty and Bob's has been favorited 2 times.
Sign up or Log in to add Morty and Bob's to your favourites.
Reviews
No one has commented yet. Why not be the first?
Add a Review
You must be logged in to add a review
Near by Coffee Shops
These are other coffee shops in London Fields