Mile 27
Updated - 23 November 2017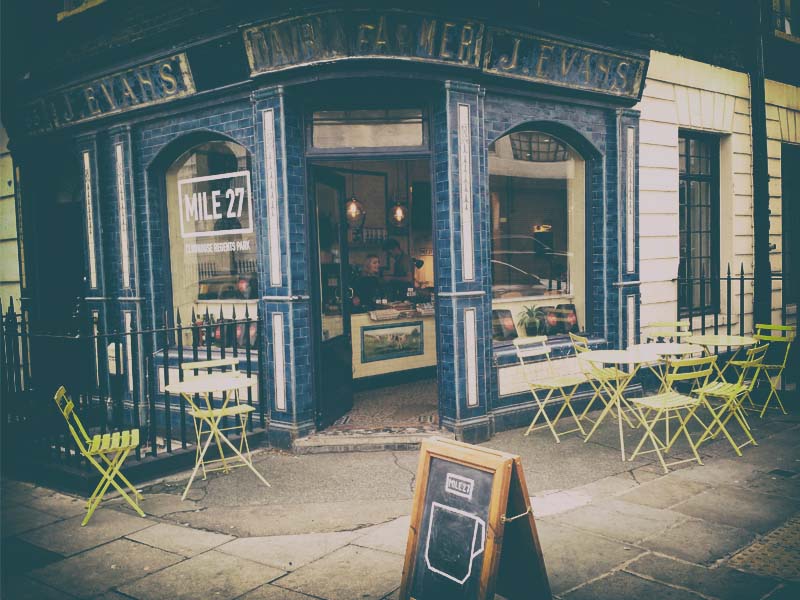 Coffee shop and running clubhouse
This lovely coffee shop near Fitzroy Square has bit of a double life. On the one hand, it's a coffee shop serving Nude Espresso in a former converted Welsh Diary, and on the other, it's the base for a community running club. A quick read of the chalkboard inside told me there were various meeting throughout the week for various distances no doubt featuring a few laps of the nearby Regent's Park. It's great to see a traditional building well maintained in this part of town with the original blue tiles still in place, visible on the exterior of the building, but also forming the counter bar. Along with coffee, Mile 27 also serves booze making it a great spot post-meeting or post-run.
- Price of a Long Black - £2.2
- Nude
- 35 Conway St, London
-
No one has added Mile 27 to their favorites yet.
Sign up or Log in to add Mile 27 to your favourites.
Comments
No one has commented yet. Why not be the first?
Add a Comment
Near by Coffee Shops
These are other coffee shops in Fitzrovia